HomePage > Warehouse > Zhejiang > Jiaxing > R3304022007003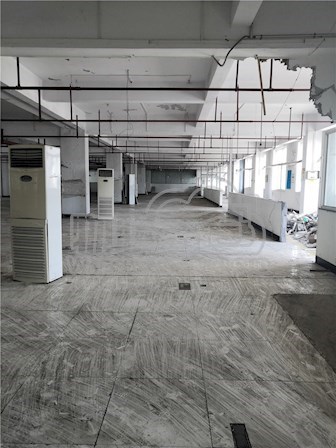 Under Construction
Notice:Searching warehouse in this website is for free, if there is anyone in the name of this website to charge you, please confirm his/her identity and call 4008-567-150 or contact online customer service representative.
Details
Num of Park Gates

1
Total Space

16600 ㎡

More
Bonded Warehouse

No

More
Divided

Yes
Fire-proof Level

Applicable to C2 goods

Applicable to C2 goods

More
Floor Material

Epoxy

More
Supporting Facilities

Office

Domitory

Dinning Hall

More
Security

Security Guards

Electric Fence

More
Supply Voltage

380V

More
Power Supply Mode

Double Channel Power

More
Architectural Structure

Brick and Concrete Structure

More
Introduction
Nanhu district of jiaxing city science and technology city, the existing 11300 - standard factory building, factory building was divided into two, 1-4 layer, a total rent 5700-1-3 layer, one f900 ping, 2400 flat 2-3 per layer; Another layer combined 1-5, 1400 rental 2-5 per layer, the size can be divided into rent, close to three-ring, cart in and out of convenience!
Location
All warehouse information on this website is for reference only.