HomePage > Warehouse > Hubei > Wuhan > R4201131512001
6000㎡
¥26.00㎡·month
3000㎡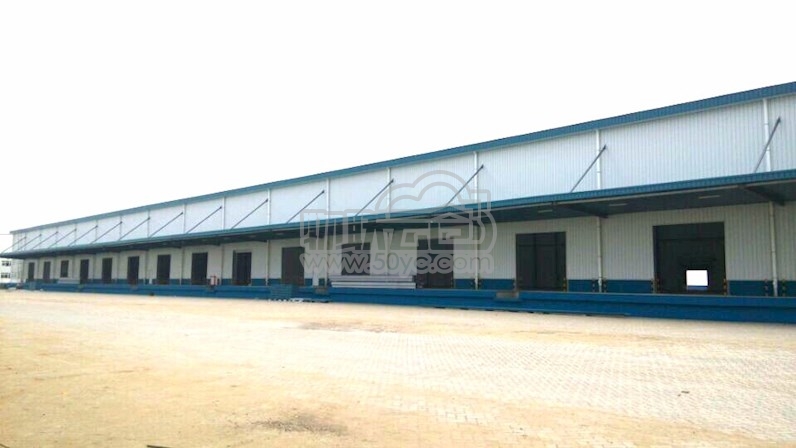 Under Construction
Notice:Searching warehouse in this website is for free, if there is anyone in the name of this website to charge you, please confirm his/her identity and call 4008-567-150 or contact online customer service representative.
Details
Num of Park Gates

2
Total Space

145000 ㎡

More
Bonded Warehouse

No

More
Divided

Yes
Fire-proof Level

Applicable to C2 goods

Applicable to C2 goods

Applicable to C2 goods

Applicable to C2 goods

Applicable to C2 goods

Applicable to C2 goods

More
Floor Material

Emery

More
Supporting Facilities

Office

Parking Lot

Domitory

Dinning Hall

More
Security

Basic(Alarms, Warning Lamps)

Security Guards

Cameras

More
Supply Voltage

380V

More
Power Supply Mode

Single Channel Power

More
Architectural Structure

Steel Structure

More
Introduction
Birth location advantage obviously, the Yangtze river, and there are ice-free harbor throughout the year - shamao port, port coastline of 4250 meters, 2500 tons of cargo can be direct flight of the middle and lower reaches of Yangtze river, and overseas, with customer demand, can consider to set up a separate bonded area. Move with "hillside military airport" jiangxia district, wuhan city is the planning for jiangnan logistics international airport, the airport is only about 50 km to my park and three ring, four ring by wuhan and Beijing Hong Kong and Macao expressway connected to my park, airport logistics provides a very convenient conditions for tubing. Land more national highway traffic hub, the beijing-zhuhai, shanghai-chengdu expressways (around) 5 kilometers away from the district government, direct city han hong has been opened at a high speed. Planning to the urban expressway smooth river road is being built, after the completion of the avenue to will further enhance the dominant position in the structure of wuhan urban development.
Location
All warehouse information on this website is for reference only.